President & CEO Jim Robell Named 2022 ASTORS' Person of the Year
Fortior Solutions Honored with Platinum Level 2022 "ASTORS' Homeland Security Award
Fortior Solutions Named 2022 'ASTORS' Homeland Security Award Finalist
Committed to Customer Service!
See what customers are saying about our service
Now Screening Against the FBI's Cyber Most Wanted List
Campus & Stadium Access Control Management
Transform How Access Control is Managed
Are You Leaving a Security Backdoor Open?
The Fortior Solutions RAPIDGate Program serves the government, military and critical infrastructure sectors, fulfilling end-to-end identity management needs and accommodating a wide set of compliance specifications.
WHY RAPIDGATE?
The RAPIDGate® Program is a patented, award-winning access and security solution that boasts 99.97% uptime. It's the only vendor-funded program of its kind, supporting organizations from the planning phase through implementation and providing ongoing program support. The Program also provides turnkey vendor enrollment.
Fortior Solutions is committed to making our products and services accessible to persons with disabilities.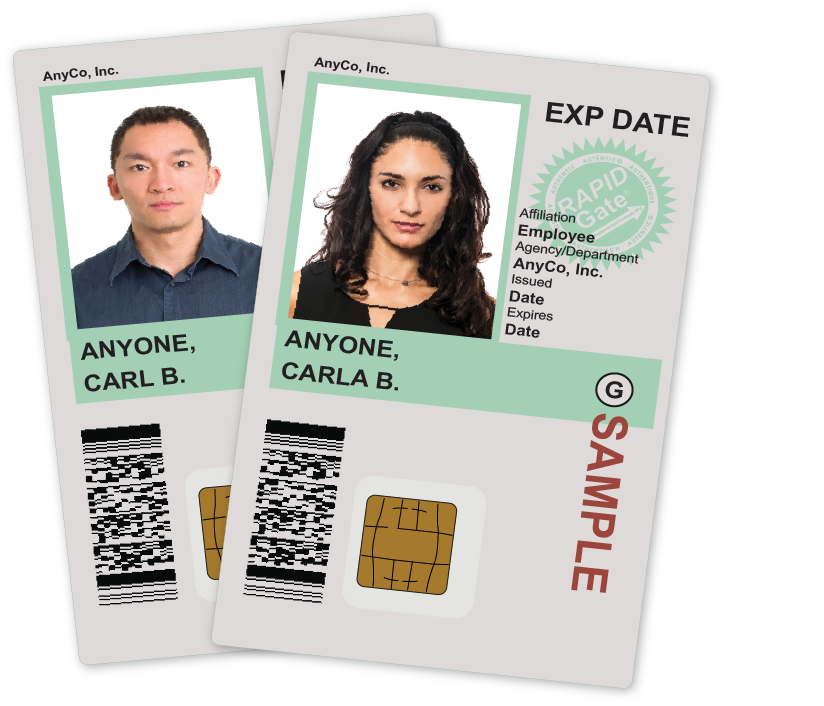 THE FORTIOR SOLUTIONS REACH
Fortior Solutions is a nationally recognized leader in high-assurance identity management solutions, helping security-conscious organizations reduce risk by quickly identifying who they can trust. It is the largest commercial provider of recognized vendor credentials to the U.S. Department of Defense.
Founded in 2001, Fortior Solutions is headquartered in Hillsboro, Oregon.
5.5M+
NCIC/III Checks/Commercial Background Screenings
150+
Military Installations
Protecting people, facilities and assets
Watch a short video about how Fortior Solutions can secure your organization.
CONTACT US
Join other security-conscious organizations that utilize the RAPIDGate Program and finally experience a simple, secure approach to identity management.